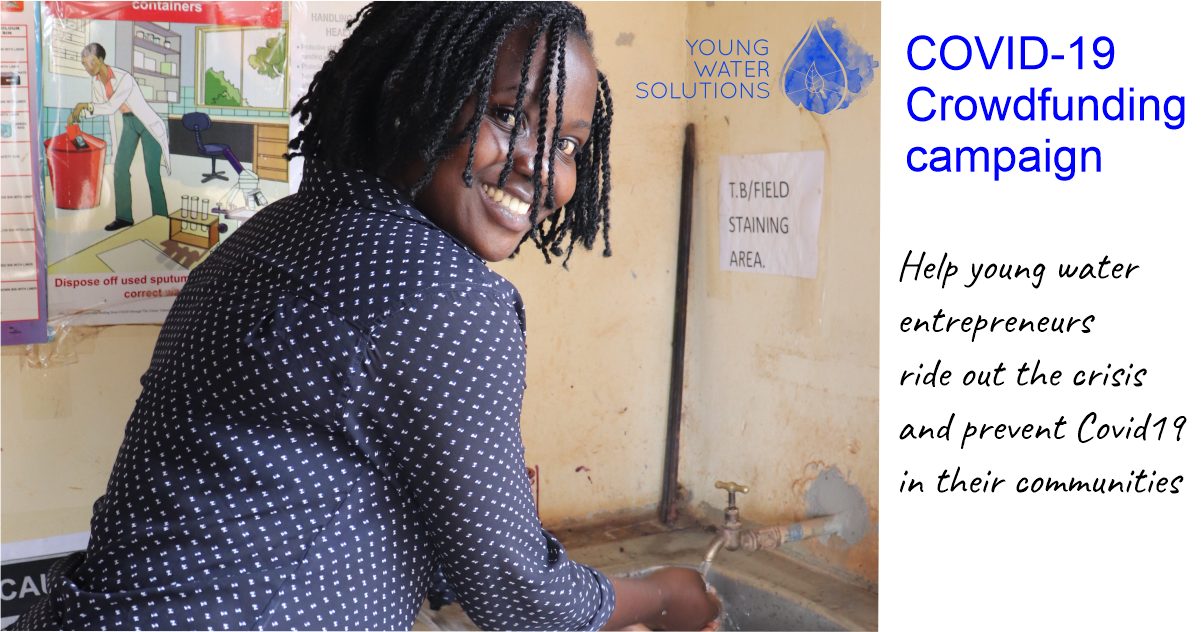 COVID-19 Crowdfunding campaign
Covid-19 and the lockdown measures have had a terrible impact on youth-led water and sanitation social businesses. We are supporting four of our Young Water Fellows as they restart operations with a new focus on tackling the spread of Covid-19. Your donation will enable Nuha, Jennifer, Saidi and Christopher to keep working during this difficult time and provide essential services to vulnerable communities with limited support in the battle against Covid-19 in four different countries.
With €6,600 these entrepreneurs can benefit over 4000 people with handwashing & hygiene kits and protective wear in Indonesia, Colombia, Burundi and Uganda.
We can issue Tax certificates to donations over €40 in Belgium.