Open calls for applications will appear here. Please save this page as a bookmark and check it often so as not to miss any future calls
Upcoming YWF 2020 editions:
2020 YWF Côte d'Ivoire: call for applications open (May 18th – July 12th)
2020 YWF Sénégal: (July)
Our calls for application are disseminated in our social media channels, and in our Newsletter. Subscribe so as not to miss any opportunity!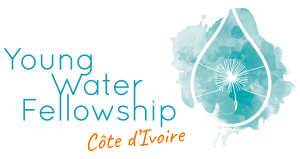 YWF Côte d'Ivoire 2020:  Applications open on May 18th 2020
Information and Conditions to apply:
The call for applications for the Young Water Fellowship Côte d'Ivoire 2020 will be open from 18 May to 12 July 2020. The application is done through an online form accessible using the link below.
The Young Water Fellowship is a programme supporting young entrepreneurs to launch their water and sanitation related social businesses. The YWF comprises three main components: training, seed-funding and mentorship. The YWF Côte d'Ivoire is being coordinated in partnership with the Ivorian incubator Incub'Ivoir.
For further details please go to the programme section and read the Terms of Reference (below).
You are welcome to apply if:
You are 18 to 30 years old at the time of the application. No exceptions are made.

You are the founder or co-founder of an initiative that contributes to the solution of a well-defined water and/or sanitation problem. The initiative should be in its planning or initial stages with the potential to be turned into a social business (i.e. have a long-term sustainability component or business model).

You are a citizen and resident of Ivory Coast.

You are available to attend a hackathon on the weekend of 9-10 August, 2020 and two weeks of full-time training from 14 to 27 September, 2020.*

You intend to stay in Ivory Coast for at least 1.5 years after the training and spend at least 15 hours per week to work on your social business.

You have at least an intermediate knowledge of French; you are able to understand and express opinions in this language (the workshop will be held in French).
*Please note that the hackathon and training dates are subject to change as official restrictions and recommendations related to the Covid-19 crisis are updated. Candidates would need to be flexible if certain aspects of the programme are postponed.
Application materials (in French – click to download):
Offline version of application form (to help you prepare your responses)
For all enquiries regarding the YWF Côte d'Ivoire, please contact ywf@incubivoir.net