International Women's day
Today, we would like to highlight and acknowledge the tremendous work achieved by our women entrepreneurs improving access to WASH all around the world. 💦
The links between WASH & Women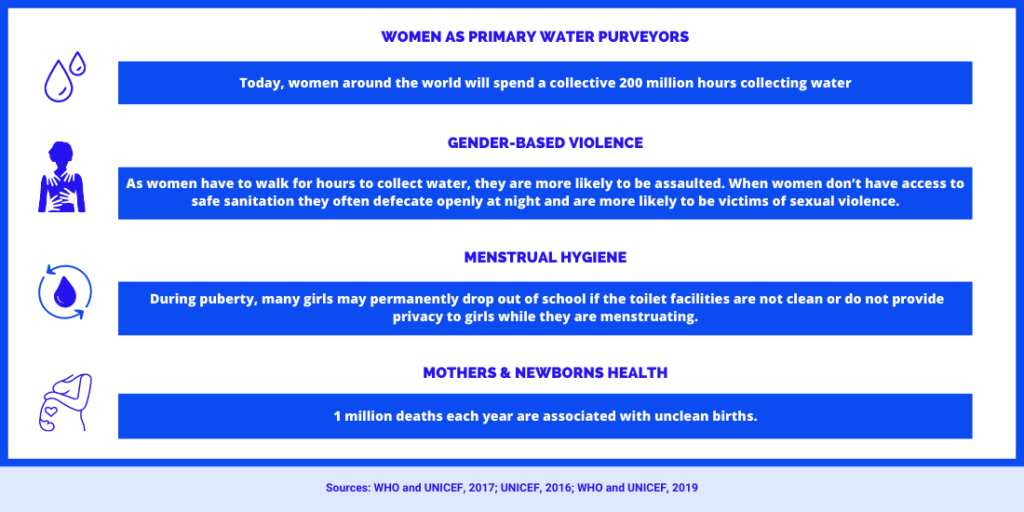 The results of supporting women WASH entrepreneurs
The story of Bernadette
Bernadette Ojao, founder and CEO of WABIBI Pads is one of our Fellows of the YWF Uganda 2021 solving period poverty. When she started her business she carried out a community survey in Kamwokya, an urban slum in Kampala,and discovered that over 60% of women in that community were unable to afford monthly disposable products and therefore ended up using unhygienic solutions like newspapers, old cloth rags and toilet paper.
She then decided to launch a social business to tackle period poverty among women and girls in the most marginalised communities in Uganda through production of sustainable and environmentally friendly reusable (cloth) sanitary pads. Her production team is composed by women only that are trained to stitch our high-quality, absorbent, and reusable pads.
Bernadette has been recentrly interviewed on Wabibi Pads by the SWEP, here is the link of the full interview: https://swep.creation.camp/2023/03/06/i-want-to-see-all-girls-have-no-worries-about-period-poverty-anymore/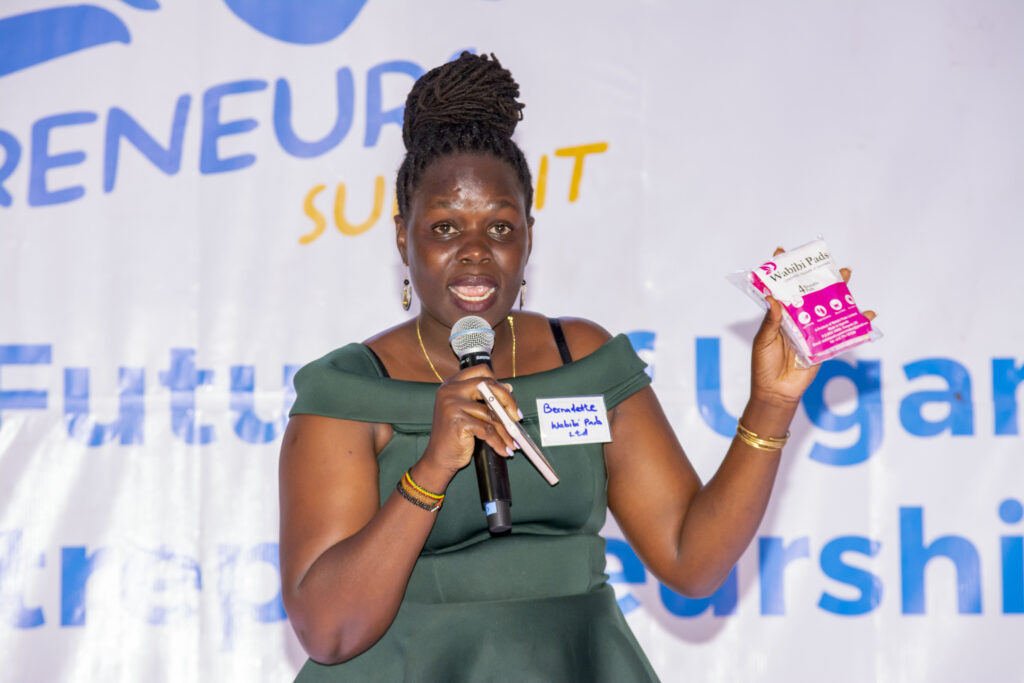 From 2017 to 2022, Young Water Solutions has supported 75 women entrepreneurs through WASH incubation training.
We are proud of our entrepreneurs!
Discover all the entrepreneurs we supported in our website: https://youngwatersolutions.org/young-water-fellows/