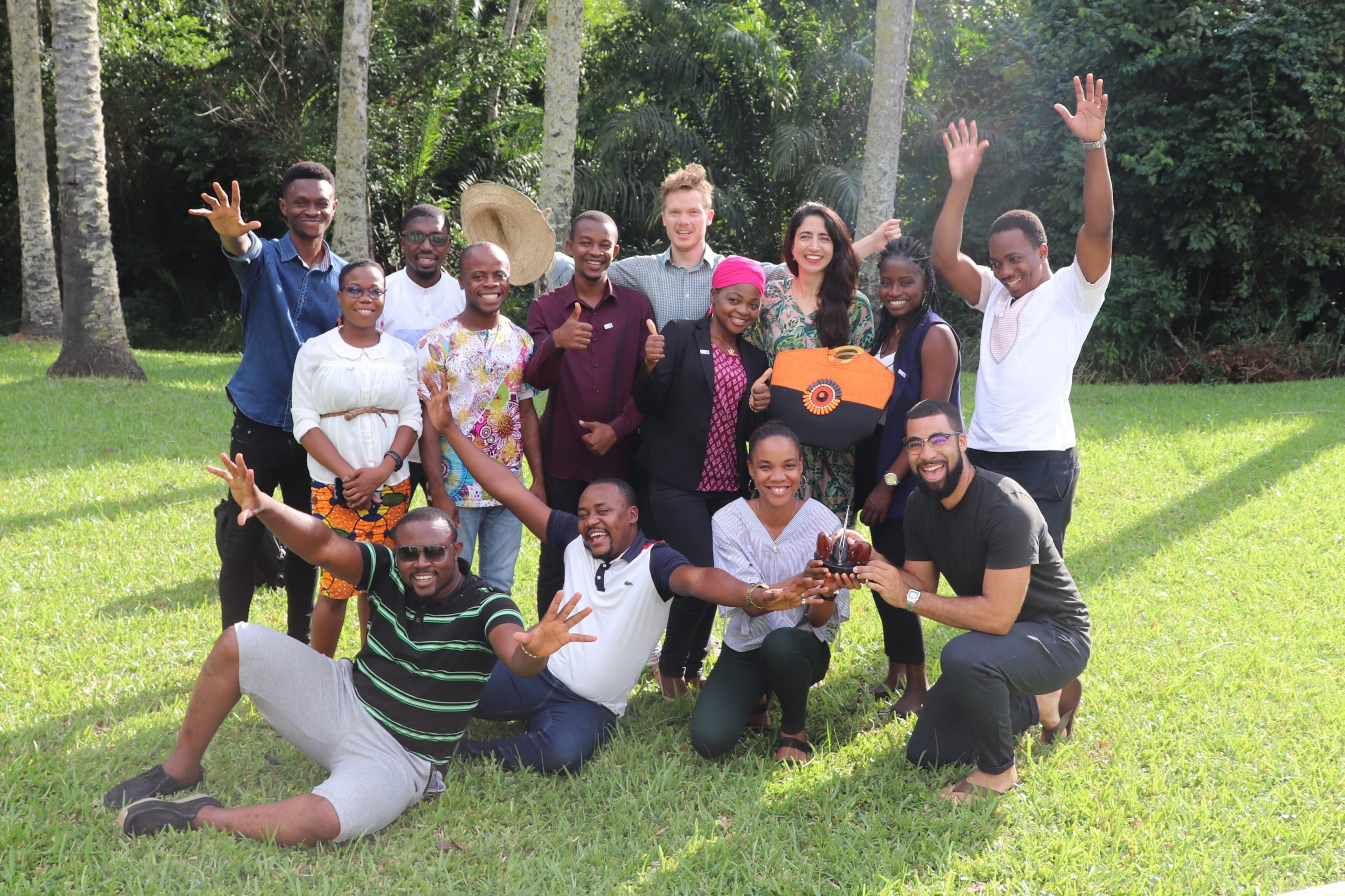 YWF Côte d'Ivoire 2020 training in Abidjan
From 14th to 27th September 2020, ten dynamic young entrepreneurs participated in the training component of the Young Water Fellowship Côte d'Ivoire. The two-week training on social entrepreneurship in the WASH sector was delivered in partnership with cewas and Incub'Ivoir at a glorious location near Abidjan.
The first week of training focused on identifying the WASH problems to be tackled, adapting the entrepreneurs' solutions accordingly and honing their long-term business plans so as be as self-sufficient and impactful as possible. The second week of training concentrated on the financial management of their social enterprises and planning for their pilot projects. The programme concluded with a Mentors Day involving local partners of the YWF Côte d'Ivoire and a closing ceremony.
Using the skills developed during the training, the 10 Young Water Fellows are now in the process of shaping and submitting proposals for their pilot projects. When ready, Fellows will receive continuous coaching and up to €5,000 of seed funding to pilot their social business over the coming 6-8 months.
We want to specially thank our funding partners Swiss Agency for Development and Cooperation, BESIX Foundation and Agence de l'Eau Artois Picardie for making this training possible and our 10 Young Water Fellows for their inspiring and tireless work.