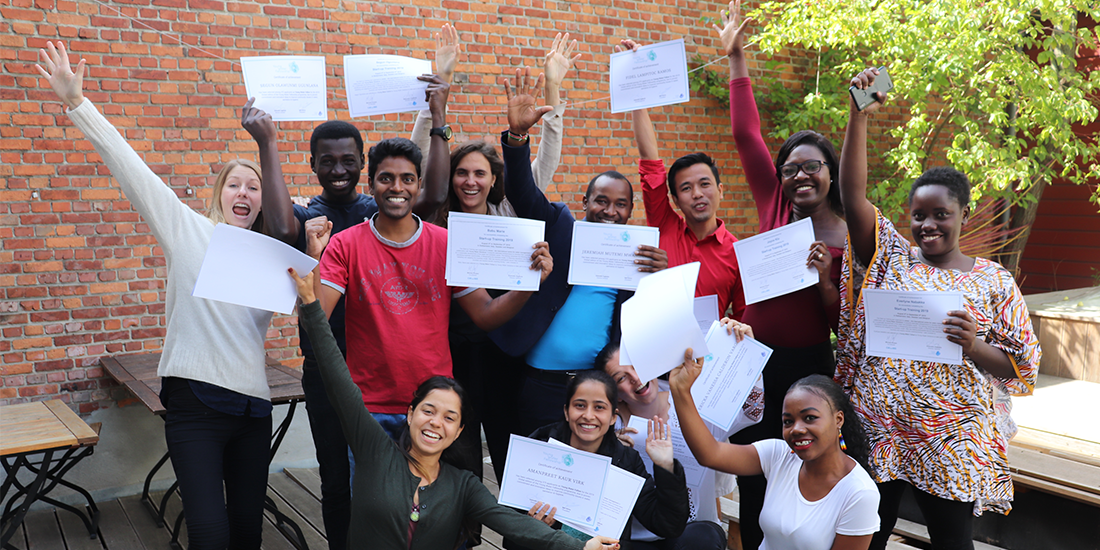 Update about YWF 2020 editions
As we mark three years since we launched the first edition of the Young Water Fellowship programme, we are excited to announce a new strategy for the Fellowship that will help increase the scale and impact of our programme.
From Global to Local
While the first three editions of the YWF were global in scale with just a few entrepreneurs from each continent being selected for each edition, we will now focus on implementing the YWF at regional and national levels over the coming years. These national and regional editions will not only create instant networks of young social entrepreneurs operating within a common context but, in partnership with local coordinators and incubators for each YWF, the more localised Fellowships will also contribute to the cultivation of ecosystems for WASH entrepreneurship by convening multiple stakeholders and sharing lessons learned.
This process of "scaling up by scaling down" has already been tested during the YWF 2019 East African edition where it was proven to be effective in the empowerment of young entrepreneurs from a smaller geographical scope.
For 2020, we are thrilled to announce two new YWF national editions: YWF Côte d'Ivoire (to be launched in May) and YWF Sénégal (to be launched in June).
There will not be a YWF Global edition for the time being. Our efforts at a global scale will now be focused on a new Acceleration Programme.
The YWF Acceleration Programme
Understanding that our Fellows need continuous support to scale-up, we will offer 7 past Young Water Fellows the opportunity to participate in an Acceleration programme delivered in partnership with cewas. The internal call will target Fellows who have completed their YWF Pilot by August 2020, are already operating and generating revenue and have a concrete plan to scale up. No external applications can be accepted. YWF Acceleration Fellows will be invited to attend a 10-day acceleration programme in Switzerland and participate in the World Water Week in Stockholm.