We provide financial support to our high-performing Alumni and other youth-led NGOs to scale up the WASH impact in their communities.
World
Covid-19 prevention
2020
Considering the direct link between access to water and hygiene resources and controlling the spread of the disease, YWS took steps to support Fellows, past and present, in their efforts to fight Covid-19 in their communities whilst keeping their business afloat. This was done via a crowdfunding campaign and a collaboration with IWCAN. More than 17,000 people were provided access to handwashing, soap and/or protective wear (reusable masks) in Kenya, Uganda, Burundi, Colombia and Indonesia in July-September 2020.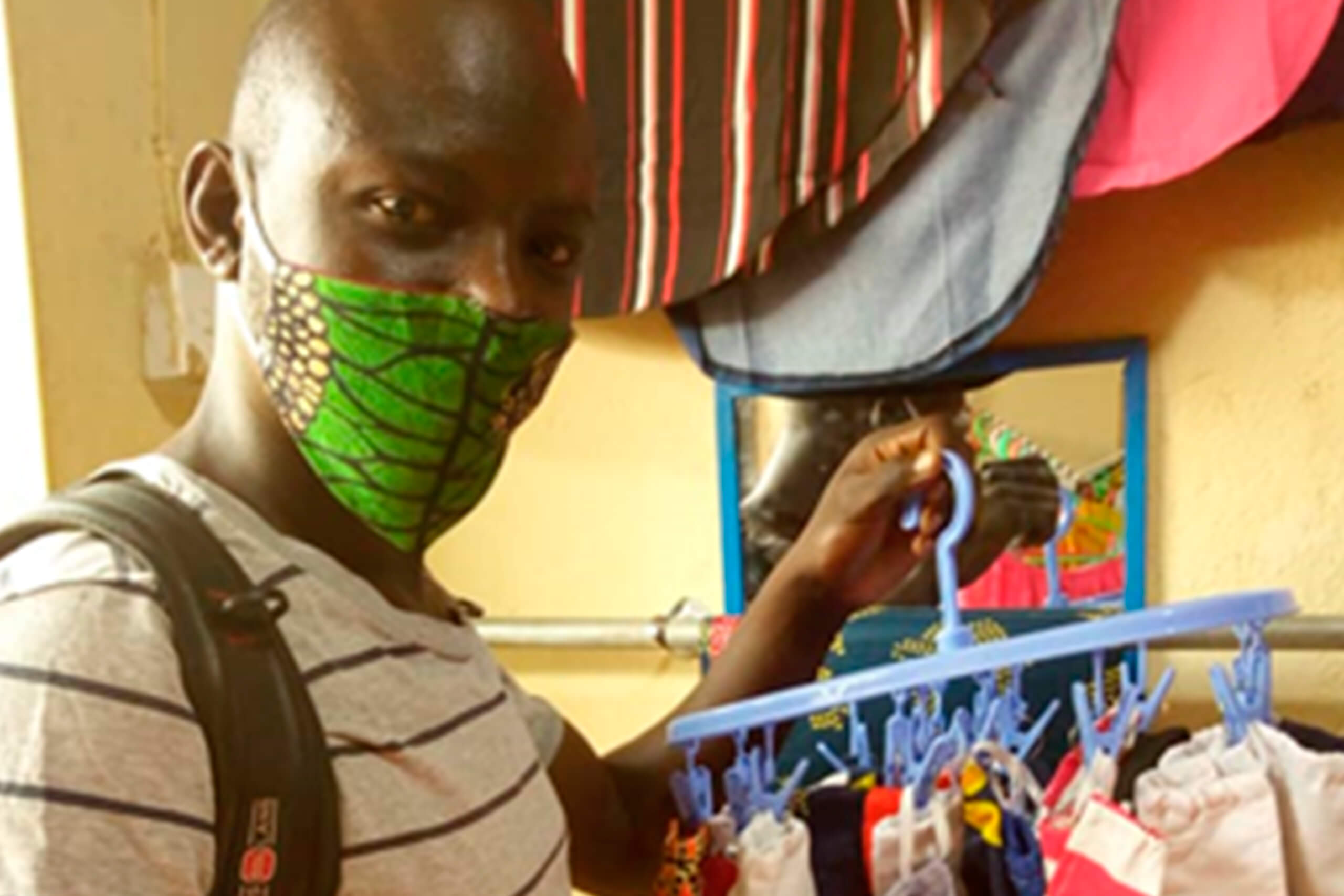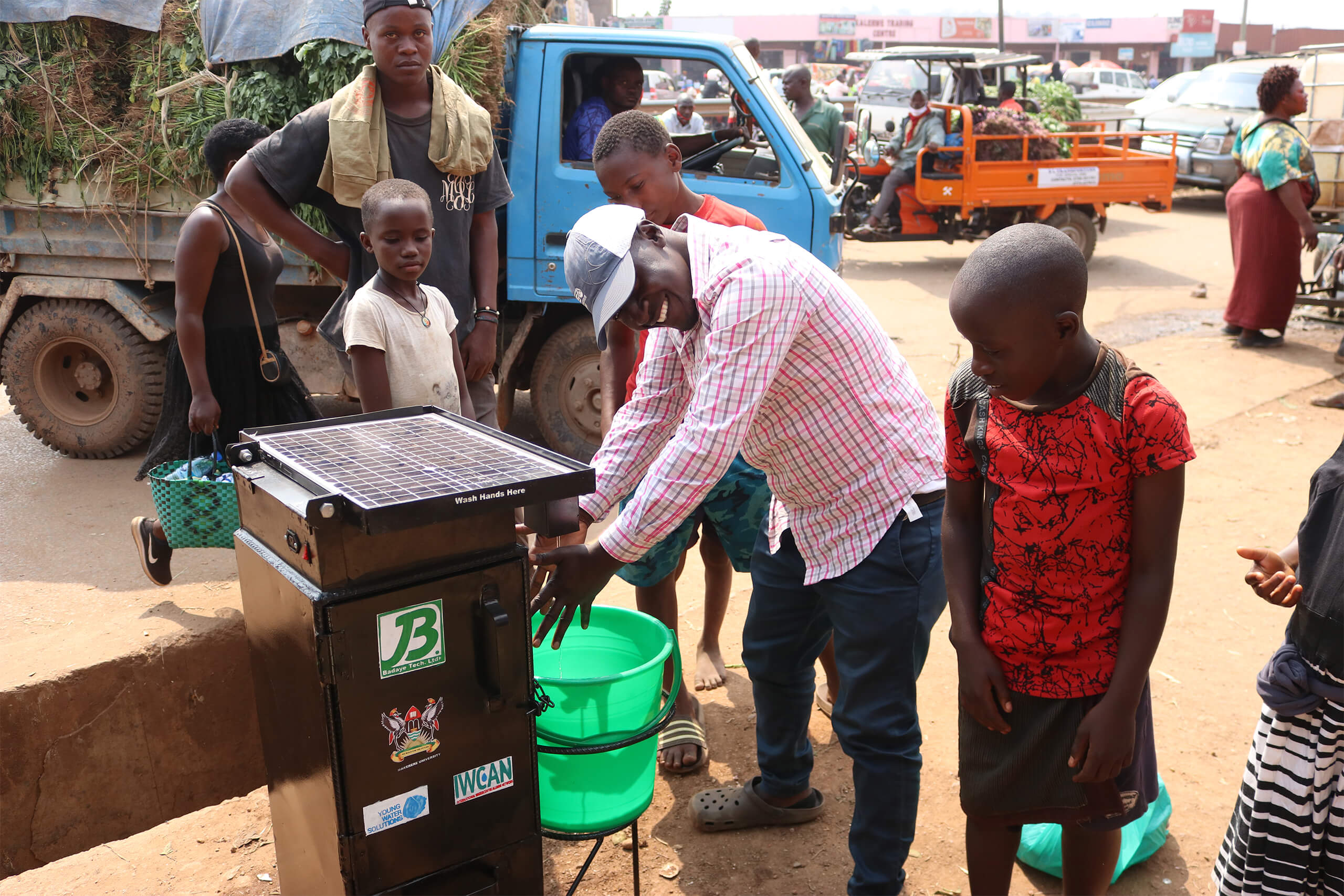 Uganda
Sanitation for Hakibale
2020
In 2020, Young Water Solutions is teaming up with Turi Kumwe again to construct 24 improved pit latrines in Muhangi and Kyarumba primary schools and Kijura Health Centre III, following up on the "RAINHARVESTING FOR HAKIBALE" project, that provided rainwater supply to these institutions. This initiative is supported by Vivaqua.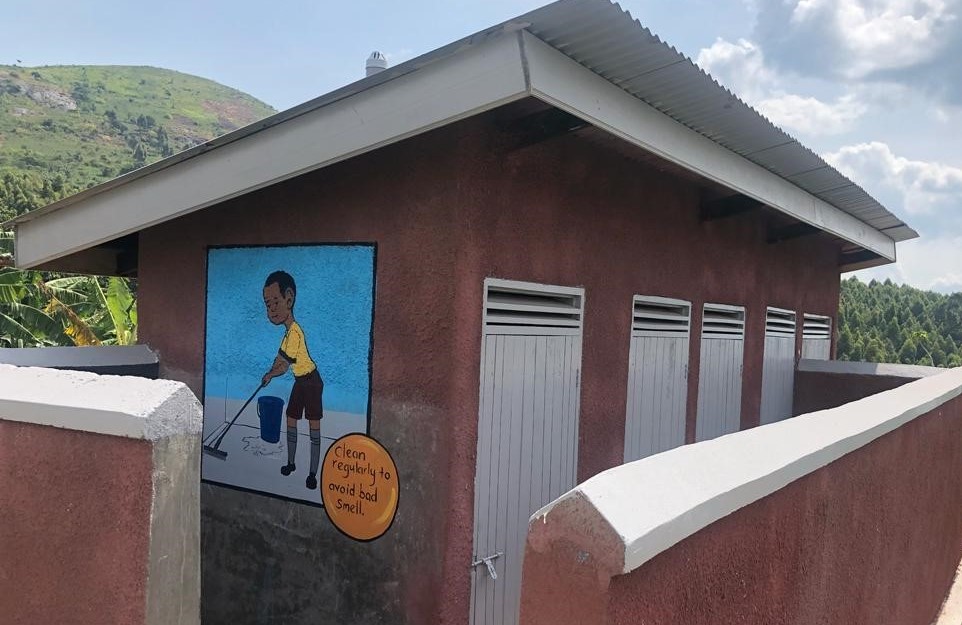 Uganda
Rainharvesting for Hakibale
2020
In Kabarole District, Uganda, access to water services is low (58%) and remains below the estimated national average of70%. In addition to this low rate, the reliability of water supply infrastructure is very low (45%) due to malfunction and poor maintenance, especially in rural areas.
To address this, Young Water Solutions partnered with the youth-led Ugandan NGO Turi Kumwe to restore broken rain harvesting infrastructure and build new ones in Muhangi and
Kyarumba primary schools and and Kijura Health Centre III in Hakibale Sub County, improving access to clean water for 1000 students and 300 patients, as well as sanitation and hygiene practices for school girls and pregnant women.
This project was implemented and completed in 2017, with the financial support of ZotteghemSchool (Belgium).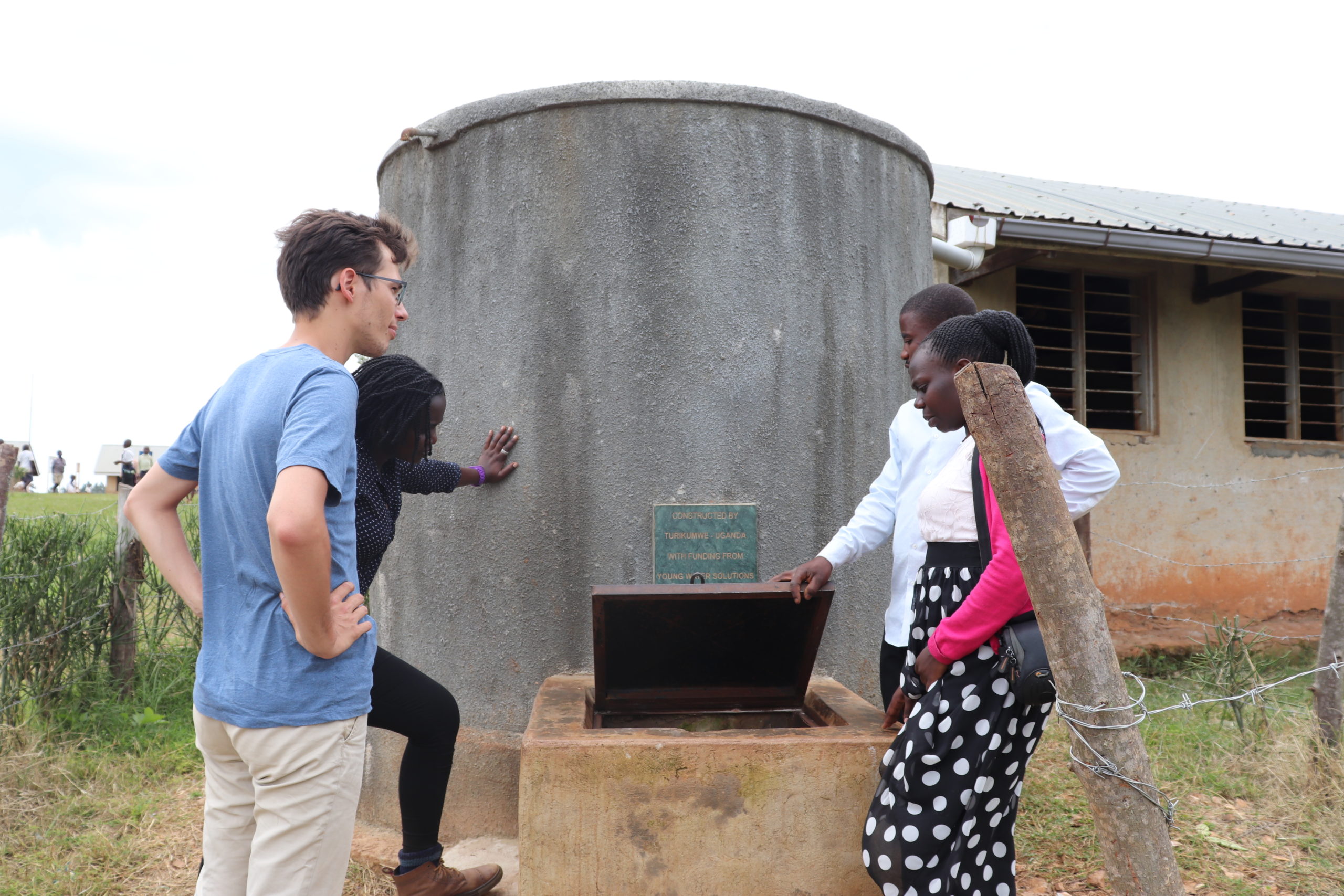 Burkina Faso
Water and sanitation for Wara
2020
This youth-led project targeted the improvement of sustainable access to drinking water, hygiene and sanitation services and the strengthening of food security for over 1000 residents in the village of Wara, Burkina Faso.
Before the intervention, the village had access to just two boreholes, situated between 300m and 1500m from village houses. This inconvenience led to villagers often taking water for household use from a more accessible but unimproved supply, a recently constructed small dam providing local farmers with year-round irrigation. Both supplies were quickly becoming insufficient to meet household needs and the growing demands of local agriculture. In terms of sanitation, open defecation was common as less than 20 toilets were available for a village of over 100 households. Combined, these factors were causing a worrying rate of waterborne disease in the village.
To tackle this issue, in 2016-2017 Young Water Solutions teamed up with l'Association des Jeunes pour le Développement Durable au Burkina Faso (AJDD-BF) and GoodPlanet Belgium. Working with the local community they were able to improve sanitation, food security and access to drinking water by strengthening local water governance institutions, drilling four new boreholes with handpumps in different areas of the village, constructing 70 Sanplattoilets for households and delivering workshops on good practice in WASH and sustainable irrigation.
This project was made possible through the generous support of Hydrobruand l'Agence de l'Eau Artois-Picardie.
Watch the short documentary LaSoif des Jeunes de Wara (in FR), made by Stéfanne Prijot (Good Planet) about this project.
Download the information about additional projects supported from 2015 to 2017.